TRAINED FOR EVERYTHING, READY FOR ANYTHING.
As part of our mission to help you be effective and safe in fulfilling your mission, we have created a one-of-a-kind training program to ensure your team is ready for a wide variety of situations. Our Master Trainers have decades of in-field experience in military, law enforcement, corrections, and more. Leveraging this knowledge and your unique needs, our training courses are designed to make sure all users are confident in their ability to deploy their PepperBall® system at the right time and distance.
INSTRUCTOR/ARMORER CERTIFICATION TRAINING
WHO SHOULD TAKE THIS COURSE
Members of your agency who will lead internal training sessions and be responsible for maintaining your PepperBall launchers. Every agency wishing to deploy PepperBall systems should have at least one certified officer.
This course certifies students as PepperBall Instructors and Armorers for their individual agency, allowing them to design a course in the safe and effective use of the PepperBall system and to service and maintain their launchers.
In addition to everything covered in the Operator course, students will develop the skills needed for the safe operation, deployment, and maintenance of the PepperBall system. They are given the knowledge and materials to build a custom PepperBall® course that fits within their specific agency and adheres to their policies and procedures. The Armorer portion of the course will teach students how to maintain, break down, and assemble the various PepperBall launchers. After completion of this course, students will be able to identify, problem solve, repair, and maintain the various PepperBall launcher systems.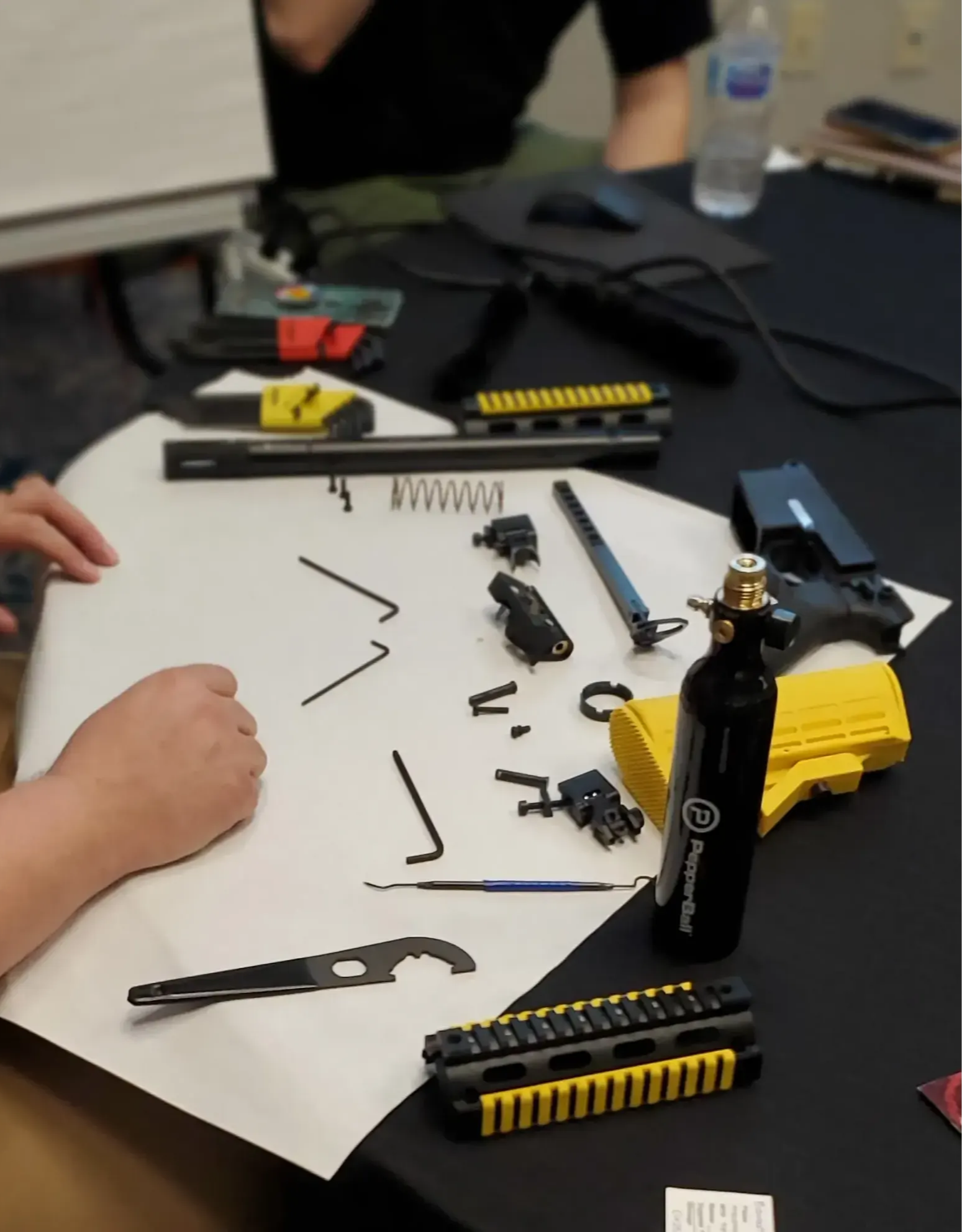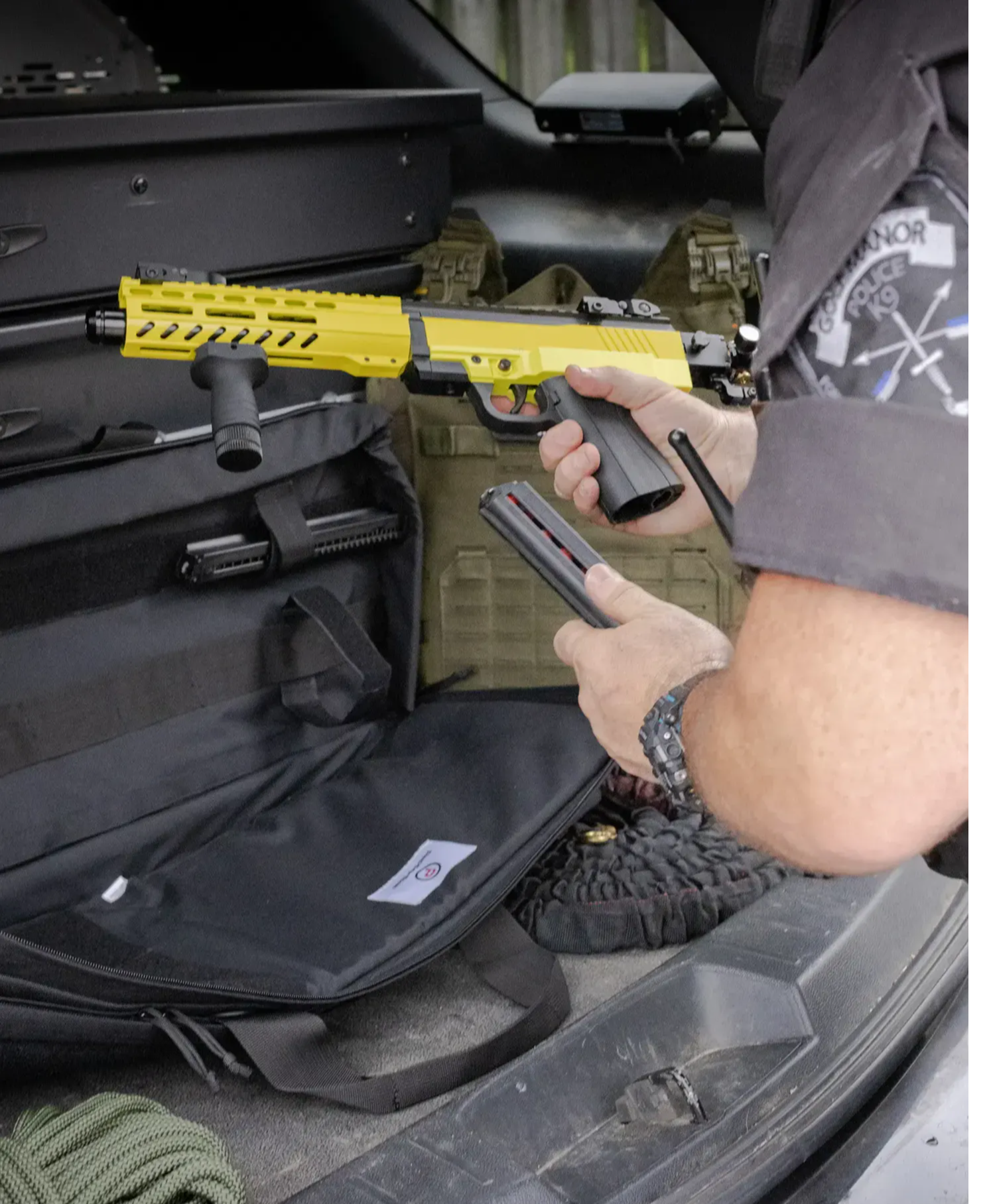 TACTICAL DE-ESCALATION STRATEGIES FOR PATROL
WHO SHOULD TAKE THIS COURSE
This is a must attend course for agencies updating officer de-escalation strategies and conflict resolution training.
The need for an updated approach to daily patrol incidents has never been greater as officers are often confronted with agitated and combative subjects, emotionally disturbed or mentally ill individuals or other persons that refuse to comply with verbal requests. This 16-hour hands on, scenario-based training course from PepperBall is designed to challenge law enforcement officers, from the newest recruit to the most seasoned police veteran, and provide them with fresh tactics and methods to deal with these challenging situations.
Techniques that follow the Force Science Institute practices as well as other de-escalation methods. This class will address and expose the students to many of the de-escalation, less lethal and non-lethal options available. The student will be challenged to make split second decisions and justify their actions in real time scenarios. Students will also get critical feedback from instructors and classmates after each scenario.
CRITICAL INCIDENT TRAINING FOR JAILS AND CORRECTIONS

WHO SHOULD TAKE THIS COURSE
This is a must attend course for all jail and corrections professionals.
Maximizing results while minimizing force usage is an absolute requirement in the modern correctional setting. Corrections professionals need to be ready for anything, and they must respond while keeping inmates and themselves safe without resorting to deadly use of force. This 16-hour training course from PepperBall focuses on mental discipline, professionalism, de-escalation, and teamwork
PepperBall has recruited the best instructors from across the country to teach this course. These instructors bring combined total of over 100 years of experience as tactical operators, team leaders and jail administrators. In this class, tactical operators will learn to utilize proven techniques and equipment to support jail management, supervision, and line staff with sound tactical operations to resolve a variety of critical incidents. Students will learn the skills to make informed decisions for situations that require safe inmate control.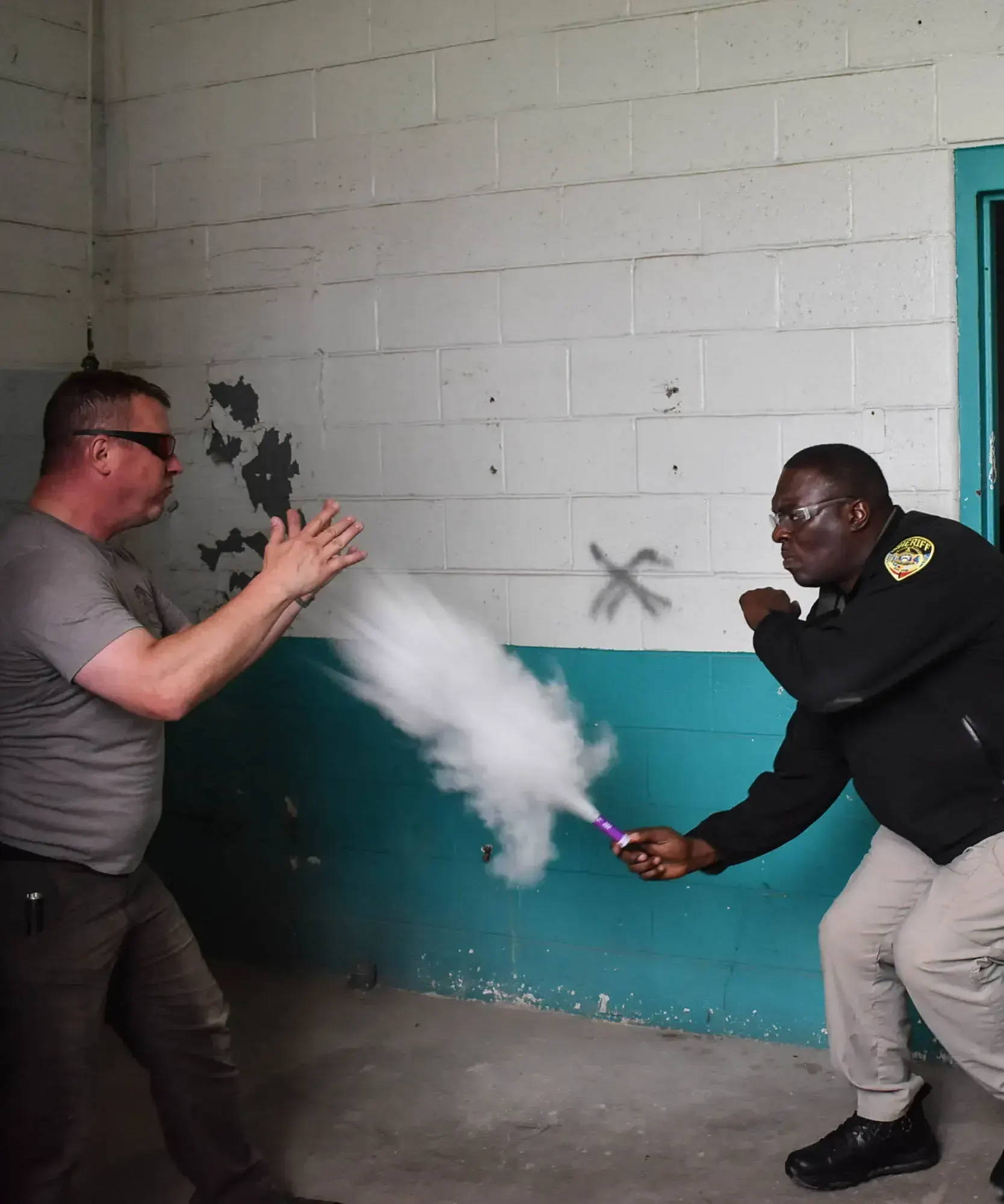 "PepperBall's Police Training Tactics training far exceeded my expectations. The techniques taught were effective, realistic and simplistic for all officers. Solutions that offered safety while bringing suspects into custody being the key points. The instruction was very well put together and professionally presented."
DEP. JOHN HALL, WALTON COUNTY SHERIFF'S OFFICE
"We were given training aids and exposed to numerous realistic scenarios. After each scenario an instructor conducted a debrief covering the incident and ensured that the students were able to justify their actions. Additionally, the instructors showed various vehicle extraction techniques to remove a noncompliant subject from a vehicle. This course gave me new techniques and principles that could be applied on patrol tomorrow.
SGT. JEFF TAYLOR, WALTON COUNTY SHERIFF'S OFFICE
"Each instructor has extensive experience and unique perspectives due to each being from a different part of the country. They used real world videos as training aids from encounters they were involved in, which validated their material even more. This wasn't a product sales class, it was tactics training for real problems we could potentially face on any given day."
DEP. JOHN HALL, WALTON COUNTY SHERIFF'S OFFICE